Very impressed; we don't have room for a special chair unless we get rid of one of rather expensive sofas, which I didn't want to do, but it was taking me longer and longer to get up. I'm now on my feet almost immediately, wonderful thing.
Stand assist aid for elderly – versatile lifting seat portable alternative to lift chairs for increased mobility in the home or anywhere
Portable & Easy to Use. The hydro-pneumatic gas spring in the chair lift releases slowly as the user begins to stand, no batteries needed
Lift Assist Seat Cushion | Automatic Assisted Lift Seat Cushion | Chair Lift Assist
FREE FAST DELIVERY ACROSS SINGAPORE FOR ALL ORDERS $75+ OR MORE - (Save $25)
3 DAY DECEMBER SUPER SALE … Don't Miss Out
Provides up to 70% lift assistance for those up to 150kg.
Use in or outside the home on most armchairs or sofas
Self-powered, uses no electricity or batteries
Memory foam cushion helps prevent pressure sores
Patented lift technology
SPECIFICATIONS
Weight: 3.6kg | 7.9lbs
Power Source: Self-Powered
Cover: 100% Polyester
Weight Capacity: up to 150kg
Size (DxWxH) 48cm x 43cm x 10cm

DUE TO CURRENT DEMAND
PLEASE ALLOW 5 - 7 DAYS DELIVERY

Don't give up your freedom and independence because getting up from your chair is difficult.
Lift seats for chairs get you on your feet so that you can do tasks around the house, visit friends or family and easily participate in social activities like going to the movies, church, or out to eat.
These cushioned chairlifts are not only for seniors, they are also great for assisting anyone who is recovering from surgery or dealing with arthritis, ALS, Parkinson's disease, degenerative joint disease, other neuromuscular disorders, and joint or muscle strain. It not only gives the user freedom to move, it also helps relieve caregivers from lifting or worrying.
Conveniently, the cushioned lift assist doesn't need batteries or electricity to run but when properly adjusted according to your weight, uses a hydropneumatic gas spring to gently and safely lift as soon as you start to stand.
MAINTAIN ACTIVE AND INDEPENDENT LIFESTYLE:
It's difficult to have to rely on someone else to help with regular everyday activities like getting up and sitting down, but now you can take some of your independence back. This easy uplift cushion helps you safely get up and sit down, reducing strain on your muscles and helping you conserve energy for more important tasks. It also offers great relief to caregivers.
70% LIFT ASSISTANCE TO MAINTAIN LEG STRENGTH:
No matter what's been keeping you down, a chair lift cushion can help you back up. Great for assisting older ones who have difficulty standing from a seated position as well as those with arthritis, ALS, Parkinson's disease, neuromuscular disorders, or those recovering from surgery. It gently lifts only when needed and without pushing you forward.
EASY TO TAKE WHEREVER YOU GO:
You don't have to sacrifice daily living, your social life, or fun activities because you have trouble getting up. This highly portable cushion lift weighs only 3.6 kg | 7.9lbs and can be taken to other homes while visiting as well as public places like churches, restaurants, and theaters.
COMFORTABLE AND EASY TO TAKE CARE OF:
Comfort is important when you want to sit down and relax. The easy rise cushion is padded with a super comfortable, slightly curved foam cushion that molds to your individual shape. Both the cover and cushion are easily washable. For additional safety, the base uses a non-slip material to prevent it from moving and slipping.
NO BATTERIES OR ELECTRICITY NEEDED:
Never worry about battery life running low or a power outage leaving you stranded, the seat riser cushion is self-powered. Using the help of a hydropneumatic gas spring as a lifting mechanism, the seat assist automatically releases and begins to lift when you start to stand.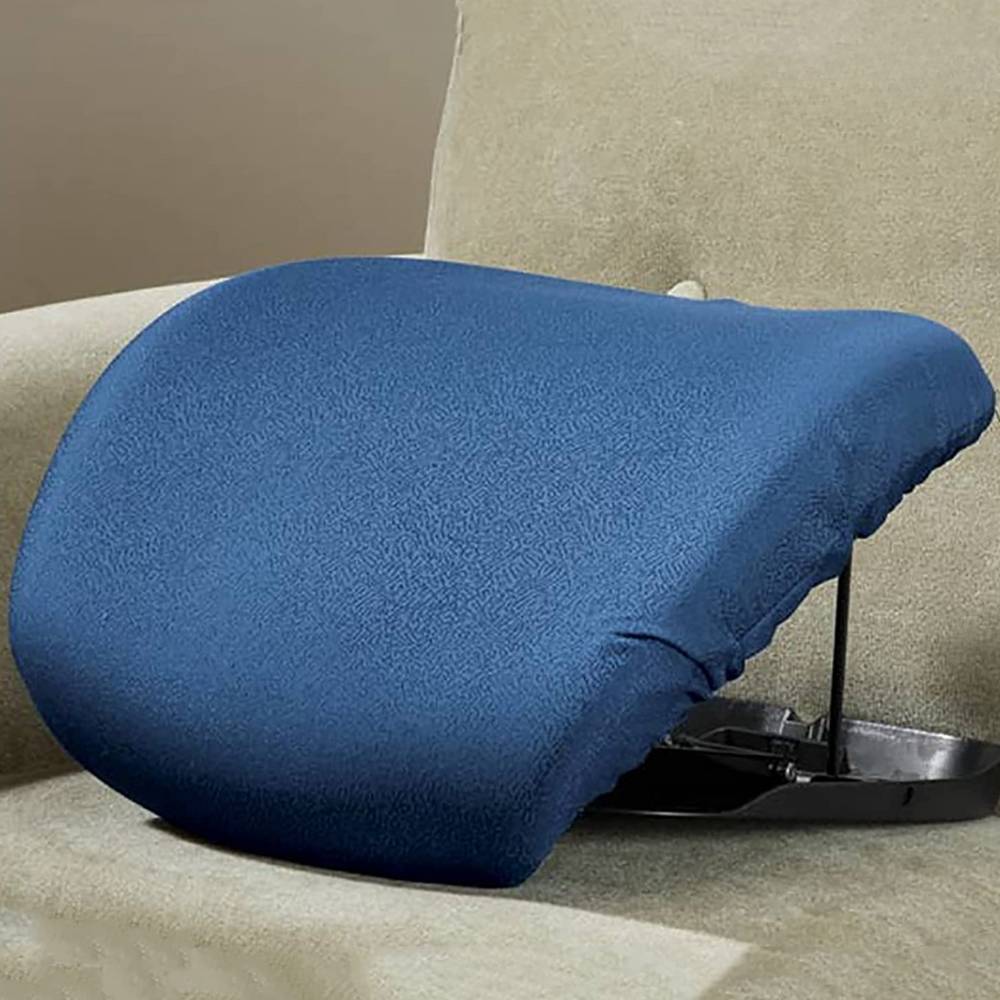 Frequently Asked Questions
Which payment methods are accepted?
We currently only accept credit card payments, PayPal & Crypto currency. More payment methods will be added in the future.
What currency are the prices displayed in?
All of our prices are displayed in $ SGD.
What are your delivery options and how long will it take?
SINGAPORE: delivery, 5-7 days
Other countries: Free delivery, 5-7 days
OUR DELIVERY PARTNERS


Do I get a receipt for my order?
You will be sent a receipt for your order by email after payment is made. You will also receive a confirmation email with a tracking number once your item has been shipped.
Do you have a shop location?
We are a "online insect screen supplier", with no physical shop or premises. In this way, we are able to pass our considerable savings directly to you.
How do I know if my order has been shipped?
Once your order is shipped, it will be marked as complete in our database and you will receive a confirmation email with a tracking number.
I haven't received my order yet! Is it lost?
If you have any concerns with your order, please contact our support team by email and they will be glad to assist you. Most emails are answered within 1 business day.
Support Team: [email protected]
Will this work if placed under a removable armchair cushion? thank you
yes – but it's much more efficient placed on top..the weight of the armchair cushion would impact on the rise and lower mechanism.
How does it raise up without power?
its got a hydraulic cylinder that lifts it. check user weight and use the notches under seat to adjust accordingly.this is a great product, i would be lost without it!
What weight does it hold?
Does it lock down for transportation? I need it to be portable.
Yes it can fold and be put back into the box.
What is a Lift Assist Seat Cushion?
A lift assist seat cushion is a specially designed cushion that helps individuals with limited mobility to rise from a seated position. It provides a gentle lifting mechanism to assist with standing up, making it easier and more comfortable for those who may have difficulty due to age, injury, or other mobility challenges.
What is an Automatic Assisted Lift Seat Cushion?
An automatic assisted lift seat cushion is a type of seat cushion that incorporates an automatic lifting mechanism. It is designed to provide assistance and support when getting up from a seated position without the need for manual effort.
What is a Chair Lift Assist?
A chair lift assist refers to a device or mechanism that helps individuals transition from a seated to a standing position. It can include various types of products such as seat cushions, recliners, or chairs equipped with lifting features.
What are the benefits of using a Lift Assist Seat Cushion?
Lift assist seat cushions offer several benefits, including increased independence and mobility, reduced strain on joints and muscles, enhanced comfort while transitioning from sitting to standing, and improved confidence for individuals with mobility challenges.
How does an Automatic Assisted Lift Seat Cushion work?
An automatic assisted lift seat cushion typically features a built-in mechanism or motorized system that assists with lifting. With the push of a button or the activation of a lever, the cushion gently raises the user, providing support and assistance to stand up.
Can a Chair Lift Assist be used with existing furniture?
Yes, chair lift assists are designed to be versatile and compatible with various types of furniture. They can be used with existing chairs, sofas, or other seating options, providing added support and assistance without the need for extensive modifications or replacements.
Are Lift Assist Seat Cushions suitable for people of all ages?
Yes, lift assist seat cushions are designed to assist individuals of different ages who may have difficulty with mobility. They can benefit older adults, individuals with limited strength or mobility, or those recovering from injuries or surgeries.
Are Automatic Assisted Lift Seat Cushions easy to use?
Yes, automatic assisted lift seat cushions are typically designed for ease of use. They often feature simple control mechanisms, such as buttons or levers, making them accessible to individuals with varying levels of mobility or dexterity.
Can a Chair Lift Assist provide additional features or functionalities?
Yes, chair lift assists can come with additional features to enhance comfort and convenience. Some models may include heated or massaging elements, adjustable seating positions, or remote controls for personalized comfort and ease of use.
Are Lift Assist Seat Cushions, Automatic Assisted Lift Seat Cushions, and Chair Lift Assists portable?
Yes, these products are often designed to be portable and lightweight. Many models are easy to transport, allowing individuals to use them in different locations, such as their homes, offices, or while traveling.
Remember, whether you choose a lift assist seat cushion, an automatic assisted lift seat cushion, or a chair lift assist, these products provide valuable assistance and support for individuals with limited mobility. They promote independence, comfort, and ease of movement, enabling individuals to maintain an active and fulfilling lifestyle.